As a former Navy surgeon, I am both heartbroken and angered by the evil murders of four of our Marines and one sailor (Gunnery Sgt. Thomas J. Sullivan, Staff Sgt. David A. Wyatt, Sgt. Carson A. Holmquist, Lance Cpl. Squire K. "Skip" Wells and Petty Officer 2nd Class Randall Scott Smith) in Chattanooga, Tennessee on July 16, 2015 at the hands of an Islamic terrorist. Of course, the Recruiting Center and Reserve Center where they were murdered are "gun free zones" by regulation.
In response to this act of domestic terrorism, many state governors have issued orders to reservists allowing them to be armed while on duty. Also, citizens and off duty police officers have taken it upon themselves to stand guard at Recruiting Centers across the country.
This is not the first act of terrorism against recruiters and against military installations. On June 1, 2009, a recent convert to Islam opened fire on an Army Recruiting Center in Little Rock, Arkansas killing one soldier and wounding another. Also in 2009, thirteen soldiers were killed and 32 wounded at Fort Hood, Texas by a Muslim Army psychiatrist.
On September 16, 2013, twelve sailors were killed at the Washington Navy Yard by a mass murderer with a psychiatric history. Although this was not Islamic terrorism, the "gun free zone" did not stop the killing. In a separate case, a former Marine opened fire on a Marine Recruiting Center in Chantilly, Virginia and a Coast Guard Recruiting Station in Woodbridge, Virginia. He was heard shouting "Allahu Akbar" during one of his five attacks.
Between 2011 and 2015, multiple attacks have been thwarted by authorities. These include attacks on a Recruiting Station in Seattle, Washington and Catonsville, Maryland, an attack on a military facility in Illinois and a failed vehicle bombing in Ft. Riley, Kansas.
Why are our military facilities and our armed forces disarmed on their own bases? It was not always this way. It used to be up to the base commanders to set policy regarding the carrying of firearms on duty by the troops. In 1992, Department of Defense (DoD) Directive 5210.56 was signed by Donald J. Atwood, Deputy Secretary of Defense. This DoD policy was enacted to "limit and control the carrying of firearms by DoD military and civilian personnel." "DoD personnel regularly engaged in law enforcement or security duties shall be armed."
It is apparent that this policy is an abject failure. Gun free zones do not protect those who must live and work within them. In fact, they attract the very evil from which they were supposed to protect us. We need to arm our soldiers, sailors, Marines and airmen. Certainly they must have proper training, but we must arm them. The administration and the military brass refuse to recognize this fact. When will they ever learn?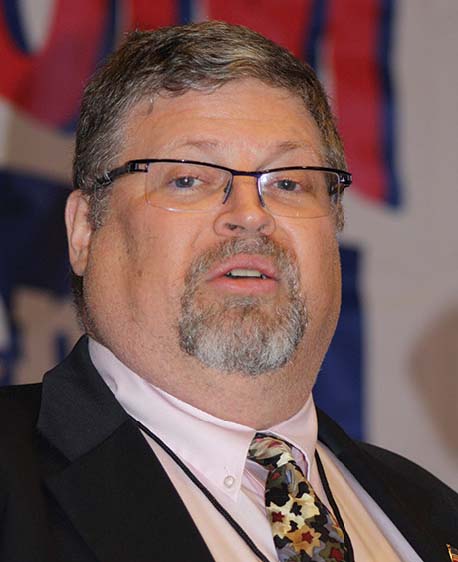 —Dr. John Edeen is a pediatric orthopedic surgeon in San Antonio, TX and is active in seeking the right to carry for qualified hospital staff.