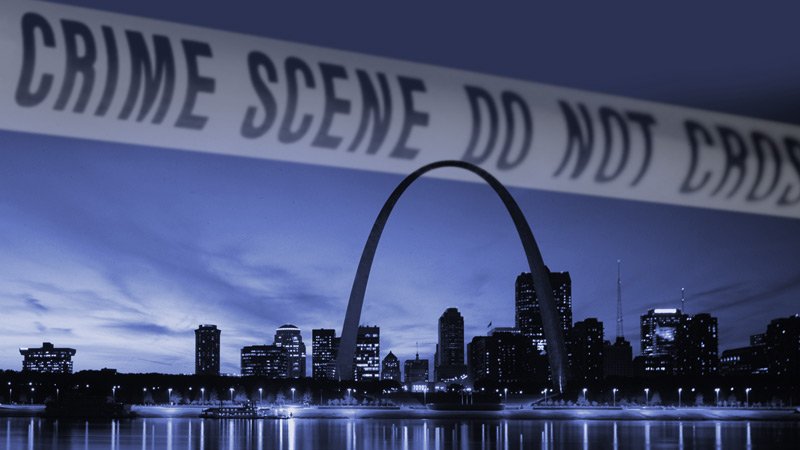 On Friday, December 13 (how ironic), the mayor of St. Louis signed a bill into law which bans all firearms in the 110 city-owned parks, athletic fields and recreation facilities.  I am certain that felons-with-guns are shaking in their boots.  "It's another tool to help police keep our playground and recreation facilities safe," said Jacob Long, the mayor's director of communications.  Prior to the passage of the law, Alderman Bret Narayan predicted that this reclassification would face a challenge in the courts by gun-rights activists, who he said would likely prevail. 
We know that 'gun-free-zones' are killing fields. And the woefully understaffed St. Louis Police Department cannot enforce existing laws, let alone this new one.
For those of you not from St. Louis, the city has the highest per capita murder rate in the country.  In the metro area there is approximately one car-jacking per day.  The City is short 134 officers, and has an ill-informed rule that police officers must live in the City, where public schools are terrible. 
The State of Missouri has loaned prosecutors to the U.S. District Attorneys Office in St. Louis; thus, more felons-with-guns are going to federal prison where they will spend much more time than opposed to a state prison. The State has also loaned State Troopers to patrol the Interstate Highways in St. Louis, thus freeing city police to concentrate on the neighborhoods. Statistics indicate that the State Police are making drug busts, and my personal observation is that they are doing a great job of enforcing traffic laws.
In October the St. Louis Board of Alderman approved spending $5,000,000 on "Project Cure Violence".  "The program treats gun violence as a health care crisis. It aims to change the behaviors and norms that uphold violence. Other cities like Baltimore, New York and Philadelphia have utilized this plan as well."  [Project Cure Violence was founded in the year 2000 and was originally named "Project CeaseFire".] 
Programs like "Cure Violence" can be applauded for trying to address the roots of violence (though not for defining it as a "health care" matter). But during the interminably long goodbye to violence in society, we must make ourselves safe. Banning firearms anywhere makes those places more likely to be attacked and more vulnerable to bad outcomes when they are.
As the good people of the West Freeway Church of Christ in White Settlement, Texas found on Sunday, police even 1 second away are too far. The shooter there killed 2 in the 6 seconds before he was shot dead by one of the church's security team. An armed society is not only more polite, but capable of protecting its innocents infinitely better than signs notifying passersby of another "gun-free zone".
The Second Amendment, applied as written, is America's best defense against violence—228 years ago, this week, and for as long as our nation endures.
.
.

— Warren Lind is a retired licensed clinical social worker and former security officer who writes extensively about crime, survival, and self-defense. He is a member of too many pro-2A organizations to list.