[Ed: New DRGO writer Dr. Anthony Ferraioli shares his experience. Injustice can happen to the best of us.]
I was denied my handgun permit by Saratoga County, N.Y.
Mind you, the great majority of applicants are approved, not just in my home county, but in most of the surrounding Upstate New York counties as well, in spite of New York's regressive policy of may-issue permitting.
I know, because I treat many permit holders in my private psychiatric practice, a mix of civilians along with law enforcement and military.  I also know because I shoot my rifles alongside others at our local shooting range.
In fact, the most common thing I've heard since receiving my denial—curiously, dated November 1, 2017 but postmarked December 18 (more on that later)—is: "No way, Doc! You got rejected?"
Sometimes it comes from my patients—folks who have entrusted their own and their family's lives to me, and, other times it's from the range officers or other members at my shooting club.
"Yup, I was indeed denied."
A little about me: I'm a physician specializing in psychiatry. I've written eight books dealing with numerous aspects of human emotion and behavior, as well as economics and greed in our culture. I attended Princeton University and later earned a medical degree at Albany Medical College where I interned in internal medicine and did a residency in psychiatry. I regularly serve as a media expert in my field, and have served in various medical capacities including community psychiatry, forensic psychiatry, and testifying as an expert witness. Currently, I have a private practice in Latham, New York.
I was born and raised in the New York metropolitan area, mostly in northern New Jersey. I didn't grow up with guns or any gun culture Downstate, though my father was a World War II combat veteran. I bought my first rifle (only a background check required) in January of 2017 (a Ruger 10/22) followed a few months later by another rifle (a Marlin 60) to complete the set of classic .22's.
And I've been having a blast with them— no pun intended.  For the past year I've gone to the range almost every weekend because I found a community that I really enjoy and want to be part of.
Well, a month or so after buying that first rifle last winter I decided to apply for a handgun target permit. (Unusually in New York, Saratoga County requires you to obtain a target license before seeking a carry permit.)  I put together all the requisite paperwork—including four recommendations from people who have known me for some years—and had it all notarized.  I called the Saratoga County Sheriff's Department in mid-February to schedule my appointment to be photographed and fingerprinted, and to submit the application. I had already taken the specific 5-hour basic pistol safety course and written exam required by the County.
I finally had my appointment at the Saratoga County Sheriff's Department in mid-April 2017 and was told to wait about four months before expecting to hear anything about my application.  In Saratoga County, you can wait somewhere between 4-6 months on average to hear the judge's decision.
I waited 8 months. And then I only found out because I called the Sheriff's Department.
Me: "Hello, My name is Anthony Ferraioli and I was hoping to get a status on my handgun target permit."
Sheriff's Office Employee: "Oh sure, let me get the folder."
After a time that seemed a bit longer than I had anticipated, she came back on the line, sounding perturbed and a little upset: "Doctor, this has nothing to do with the Sheriff's Department, you know. We don't decide this."
Me: "Ma'am, that's okay, can you just tell me what it says?"
"It says you were denied. You mean the judge never mailed you this??"
"No, ma'am."
"Would you like me to mail it to you?"
"Yes, please, if you would."
And that was it. Done. Nine months of waiting, for nothing.
Meanwhile, I kept thinking, "Wait. I failed? Me?! I've been practicing medicine up here for nearly 20 years as a perfectly law-abiding, contributing member of this community!"
Then I thought, "Did I offend the judge somehow? Did he see a segment I did on TV and not like it? Did someone else who may not like me convince him to do this? What in the world is going on here?" It seemed so arbitrary and unjust.
Saratoga County requires that you wait a year after getting your target license before applying for the concealed carry permit. Then you have to take the prescribed concealed carry course from a specific vendor. If you pass that, you get your concealed carry permit.
I was interested in a faster track, if available, as I wanted to be able to protect myself, having testified in many cases seeking commitment to treatment for violent psychiatric patients as an expert medical witness in the Supreme Court of Albany County.  I've also provided frequent television commentary on a myriad of controversial stories.  So I sent a short letter to the judge respectfully explaining the reasons for my interest in speeding the process.
Yet—denied.
Reason noted on the rejection form? "References not supportive"—no judge's signature, no one's. Just a pre-printed form with reason #4 checked—that, and, "If you choose, you may reapply in 2 years", with the "2" handwritten on a pre-printed blank line.
Well, I asked my references, and they were all very supportive. One of them actually cried, she was so upset for me. Another (one of the TV producers I work with, a concealed carrier himself, and the guy who introduced me to the shooting range) walked away in angry disgust. The third was my best friend who co-authored one of my books. The last is another TV producer—a neat young man who's into guns and is a self-proclaimed "fan" of my work.
Now, back to those dates on the denial letter and the envelope: the statute of limitations allows only 30 days to appeal a denial. But the Court never sent me the rejection letter. The letter was dated November 1, 2017. By the time I called it was mid-December, and the envelope she mailed me was postmarked December 18th, 2017. So by the time I actually got the letter, it was too late to appeal!
Bottom line: whether my case represents a simple administrative mistake (as I'd like to assume) or something more personal or political, I do not know. Frankly, I don't care. What I care about is the injustice involved here, as I've been denied—on no true, accurate grounds—my right as a U.S. citizen to own a handgun.
My parents came here on a boat from post-war Europe expressly in order that their children should not only have the opportunity to work hard and prosper, but so they would never face the arbitrary injustice that was all too familiar to them.
I love my life. I'm grateful for it.
I love being a physician. I am honored that my patients entrust me with their lives, with the endorsement of the State of New York. I took the Hippocratic Oath again recently at my nephew's medical school graduation and I take that oath very seriously. In addition, as a psychiatrist—regardless how I feel about it—I'm to participate in making mental health assessments of gun owners under New York's S.A.F.E. Act.
Except . . . I can't have a handgun myself.
Arbitrary? Random? Weird? Complete contradiction? You bet. And it needs to stop, especially here in America.
I'm not used to feeling like a victim.  I dislike using the term as it applies to my current situation. I just want to learn what happened and correct the mistake in order to improve things for future applicants.
We need to fix this. Not just for me, but also for my kids. And for you and yours.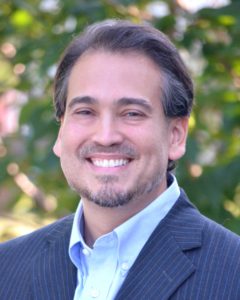 —  Anthony Ferraioli, MD is a board-certified psychiatrist in private practice in New York state who enjoys target shooting. He often serves as an expert witness in criminal and commitment proceedings. He has written 8 books and frequently discusses mental illness and human behavior on TV and radio.