At 9 am on March 8, 2017, a terrorist attack was launched at the Sardar Mohammad Dawd Khan Military Hospital, also known as the "400-bed hospital", in the secure area of Kabul, Afghanistan. This hospital is near the US Embassy in Kabul and serves both civilian and military patients. It is the biggest and best equipped hospital in Afghanistan.
Initial reports were that a suicide bomber blew himself up at the back gate of the hospital, which allowed 3-4 gunmen dressed as doctors to enter the hospital. These terrorists moved directly to the second and third floors where they started their attack. It was reported that there were 30 killed and 50 wounded. Later, it was reported that two interns also were involved as insiders in the attack.
The attackers stabbed bed-ridden patients, threw grenades into crowded wards and shot people at point blank range. A witness stated, "They weren't spraying bullets; they were shooting people in the head." The slaughter went on until 4 pm, when Afghan security and special forces were able to retake the building. Several days later Western sources, an Afghan security source, and the survivors said there were far more attackers than originally reported and that the death toll exceeded 100.
The International Committee of the Red Cross reported 240 attacks in 2015-2016 that killed or injured medical personnel and closed, damaged or destroyed medical facilities in Afghanistan. The United Nations Assistance Mission in Afghanistan documented 119 incidents where health care facilities were targeted in 2016.  This was not the first attack against this hospital. In 2011, a Taliban suicide bomber detonated his vest, killing 6 and wounding 26 others.
What does this attack half way around the world have to do with us? Our hospitals are safe, aren't they?  Most US hospitals are gun free zones, making them soft targets for attack. Most are guarded by unarmed men and women in uniforms carrying Tasers or pepper spray. It is rare to see an armed guard in a hospital.
Even so, armed, uniformed guards are easily identifiable and will be the initial target of attack. In Budennovsk, Russia in 1995, uniformed guards and officers in uniform were executed in order to serve as an example to pacify the hostages and intimidate them into compliance.
In Kabul, two of the attackers were interns at the hospital and had access to the entire patient population. They were able to gather intelligence regarding security, layout and patient location, and were able to assist in planning the assault. They had ID badges that provided access for the attackers and defeated the security of the wards. When the attack began, they were already inside. They were able to slaughter at will.
There was no place to run or hide, and most patients cannot fight. Several escaped their rooms onto ledges and survived. Some family members jumped from second story windows to escape. What happened to their family members left inside?  We don't know.
I discussed this scenario in my DRGO article: "In the crosshairs: Are our hospitals targets for terrorist attacks?", which was originally published in Concealed Carry magazine.  The attack in Kabul is an example of a Decimation Assault as described by John Giduck in his book When Terror Returns. Its purpose is a rapid attack with maximum casualties, designed to gain intense media focus. A relatively small number of attackers caused major impact.
How long will it take for that hospital to return to the same operational level as before the attack? Who would want to work or be a patient there after such an attack?
The fact that insiders were involved is predictable. Even with the level of scrutiny prospective employees at the military hospital received, the two interns made it through to participate in the assault. Afghan authorities detained 24 other people while investigating the inside nature of the attack.
The attack drew outrage and condemnation from Afghan President Ashraf Ghani, Chief Executive Abdullah Abdullah, former President Hamid Karzai, the US and Iranian embassies in Kabul, the International Red Cross,  the NATO Secretary General and NATO's Resolve Support mission. This was the desired effect.
So, what is being done in your local hospital to prepare for such an event? Hospitals do mass casualty drills and prepare for terrorist incidents creating casualties elsewhere requiring treatment. However, they are not prepared to be the target of such an event.
An attack on a hospital is a force multiplier.  Injured casualties have a small chance of survival if it takes hours for the hospital to be retaken by authorities. Unfortunately, as things stand right now in the US, hospitals do not take the terrorist threat seriously and will not expend precious resources on prevention. It will take a mass casualty event with a large lawsuit award for the hospitals and their attorneys to start thinking out of the box.
There is a simple, economically viable plan that could be implemented anywhere:  Allow hospital staff with concealed carry licenses to carry discreetly while working. I also advocate training these individuals in firearm marksmanship and trauma medicine similar to the F.A.S.T.E.R. program, which is has been provided in schools in Ohio and more recently in Colorado. Having armed staff on the scene, not readily identifiable to attackers, may disrupt the terrorists' plan and buy time for police and SWAT teams to respond and end the attack. In a terrorist attack, time is of the essence and every second means lives lost.
Even more, attacks like these are training grounds for terrorists. Lessons learned are put into action during the next assault. Success emboldens the next terrorist cells. It is only a matter of time until we see such attacks in our own backyards.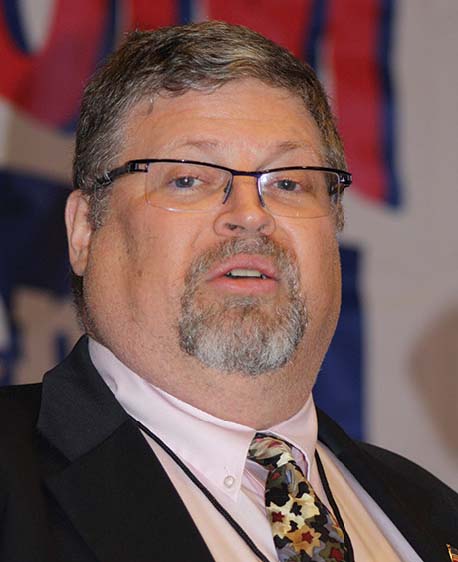 —Dr. John Edeen is a pediatric orthopedic surgeon in San Antonio, TX and is active in seeking the right to carry for qualified hospital staff.