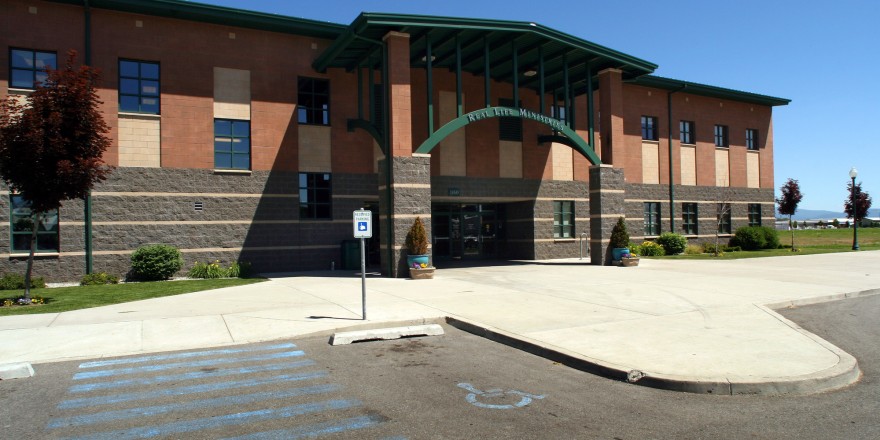 [Ed: We are delighted to welcome new author Dr. Bruce Noonan, who acts on his conviction that people deserve to worship in sanctity securely.]
Our institutions, formerly relatively safe, are under attack. School shootings; a recent murder attempt against a sitting Supreme Court Justice; and attacks on places of worship appear in the news in alarming numbers. The disgruntled, the mentally ill, or politically motivated individuals transform into would-be assassins. On June 17, 2022, the U.S. Attorney General asked the F.B.I. to investigate pro-life church attacks as "domestic terrorism".
In the first six months of 2022 at least four churches have seen 10 innocents killed, multiple injuries, and two active killers who committed suicide following their attacks.:
2/28/22: The Church In Sacramento, Sacramento California
5/15/2022: Geneva Presbyterian Church, Laguna Woods, California
6/3/22: Cornerstone Church, Ames, Iowa
6/17/2022: St. Stephen's Episcopal Church, Vestavia Hills, Alabama
One killer was subdued by churchgoers and hog-tied with electrical extension cords; another was restrained by an attendee. None of these churches had an armed security team.
I am an NRA Certified Advanced Pistol Instructor and Training Counselor. I had just completed an initial CCW training of the 8-member CMA Church security team in Moses Lake prior to moving to Post Falls, Idaho two years ago.
In Idaho my wife and I searched for a new church home, and finally settled on Real Life Ministries (RLM) in Post Falls. It is a large church serving about 6,000 attendees. There are four services per week: three on Sunday and one Thursday night to facilitate the needs of people working weekends. In addition, there are three other campuses locally: Coeur d'Alene, Hayden, and North Campus (meeting at Spirit Lake, Idaho).
RLM bases its statement of faith purely on scripture. We hold traditional views of gender immutability, marriage, and sanctity of human life. Thus, we have become a target of the secular for being "intolerant". Besides the Sunday services which average 1,000 in attendance per service, we have nursery and childcare in the main building. Other activities, such as high school or middle school meet one night a week. Weekly youth attendance can range up to 700 in each group.
I was approached by the church staff member in charge of security. He is retired from serving as a sniper and team leader in a police SWAT unit. As a master trainer and expert in tactics, he conducts annual timed firearms qualification testing for all "Safety and Health" team volunteers [hereafter referred to as "Security Team"] who may wish to carry concealed. Additional A.L.I.C.E. Training® (Alert, Lockdown, Inform, Counter, Evacuate), and force-on-force are also offered to team members. Each team member must also be a church member, attend services regularly and participate in a church small group. Each person carrying concealed must also have the Idaho Enhanced Concealed Weapons License. Although not provided by the church, most team members possess individual concealed carry liability insurance through USCCA or U.S. LawShield. I feel right at home scripturally and find the Security Team at the RLM Post Falls campus to be a good fit for my talents.
The Post Falls RLM Security Team currently consists of 58 unpaid volunteer members. Most are current or retired law enforcement, military veterans and retired or reserve military. Health members include 3 active and 1 retired paramedic, 2 EMTs, 4 RNs, and one physician (me). Additional Security Team members include men and women, teachers and an attorney. Almost everyone on the team carries concealed.
Principles for protocols taught to Security Team members are based on the "Four D's":
Deter: Post signs declaring the church property as private; lock some doors to prevent unauthorized access; issue verbal warnings about carrying baggage into a service.
Detect: Alarm system in all campus buildings; 168 camera monitoring indoors and out, including blind spots; Capture images of suspicious individuals and vehicles; Watchful Team members fitted with two-way radios; Monitoring the National Crime Statistics Exchange.
Deny Access: When an individual arrives who appears to be intoxicated or on drugs, he or she is intercepted by team members. We DO want all individuals seeking the Lord to have access, so these individuals are approached in a respectful manner, and may be offered a free cup of coffee while politely asking if they are visiting. Backpacks, visible weapons of any kind are not allowed. Signs, belligerence or foul language are not allowed, nor are pets except for working animals.
Anyone on the property who may be part of a demonstration deemed inappropriate or disruptive will be asked to leave. Local police will be called to remove trespassers.
Defend: Hopefully deadly force will not be necessary, but we are prepared. Our primary goal is to prevent injury to the children, senior pastor, and all congregants, volunteers and staff. This may include interceding in an attempted kidnapping of a child, or in a belligerent dispute, domestic or otherwise.
Security Challenges
As an example of an encounter, in 2015 the only armed security at RLM in Post Falls was provided by sworn law enforcement officers who were church members. A distraught individual behaving in a suspicious manner, wandered into church Building 2. He was agitated, and shouted, "You need to get out of here. It's going to get messy pretty quick!" Alerted by cell phone, our sole security officer present left the 9:45 am church service in Building 1 and helped to escort the children out of building 2 as per protocol.
Meanwhile the suspect drew a handgun and waved it around as people ran for the exits. The officer grabbed his SWAT gear from his patrol car, ready for the arrival of additional SWAT members and a K-9 police dog. After negotiating for two hours, the increasingly hostile suspect exited building 2, swept people with the handgun's muzzle, and fired two rounds into the ground. He paused near the cross outside as Officer James hurled a flash bang at the suspect and released the K-9 toward him. At this point, the suspect fired his pistol into his own chest. Resuscitation efforts by paramedics failed.
More recently, in December 2020 at the Thursday night service, a tall, aggressive unkempt man walked into the Post Falls RLM church wearing boots, blue jeans and overcoat, carrying a guitar case. A Bowie knife and scabbard was strapped to his side. He was observed to be cornering a single female near the café area in the church lobby. He was approached by security and told he could not take the openly carried knife and case into the sanctuary. He put up an argument but was notified the church was private property and that he would have to leave.
A week later, he appeared at the Coeur d'Alene campus with the same knife, guitar case and a backpack as well. The security team had already been alerted by Post Falls campus security to watch for this individual. When questioned, the individual said he wanted to sit up front by the pastor. Again, he was told he could not have the backpack, knife, or guitar case in the sanctuary. When suggested he put them in his car, he explained he didn't have a car. He then left briefly, returning a few minutes later. Two security members eventually talked him into surrendering the backpack, knife, and guitar case to be placed in the pastor's study. However, the guitar case was exceptionally heavy, the pastor opened it only to discover it was filled with firearms and ammunition. The Coeur d'Alene Police were called. They soon discovered the individual was a convicted felon. He was arrested and is currently serving time for illegal firearm possession.
Biblical Justification
At this point, you may be wondering if the use of deadly force by church volunteers could be justified biblically. In his excellent book, Pistol in the Pulpit, Pastor Tim Rupp, himself a retired police officer, states:
"To be frank, nowhere does the Bible say explicitly, 'A local church shall have an armed security team.' Neither does the Bible say 'A local church shall not have an armed security team.'" (p. 17)
Rupp goes on to show examples of God's principles in allowing His people such as Moses to directing Joshua to take untrained Israelites to fight the professional attacking force of Amalek; Nehemiah praying to God and then assigning guards to protect the workers rebuilding the walls of Jerusalem; God commanding Elisha, a prophet and non-combatant, to kill survivors escaping the Israeli military commanders; and Jesus permitting Peter to carry a sword. Jesus even instructed his disciples to sell their cloaks to purchase swords. Rupp further concludes that "turning the other cheek" refers to responding to insults, not acting impotent in the face of mortal danger.
Medical Assistance
Although I am a retired physician (ophthalmology), I have never been licensed in Idaho. Nevertheless, I am current in BLS and ACLS, and have had training and experience in acute firearm wound care. Health team members on the Security Team are not infrequently called to assist with immediate medical needs of church attendees. After calling 911, the church is 7 to 10 minutes from city paramedics, so immediate assessment and emergent life-saving care is offered until city paramedics arrive. In recent times we have had a heart attack during a service, attended by church medical personnel and smoothly handed off to 911 personnel for transport to the hospital.
On another occasion, a woman suffered a heart attack in the church parking lot. A team paramedic, team nurse, and a non-team cardiac surgeon responded, and 911 was called. Unfortunately, this patient did not survive.
Other medical emergencies have included two individuals with seizures. I attended the first patient, a young female adult having grand mal movements with unintelligible vocal noises during the church service. Her thrashing about in the middle of a row of chairs required she be physically restrained by four men in place to prevent injury. As the seizure lasted 10 minutes, we had to call 911. She recovered just before their arrival. Nevertheless, she was taken to the Emergency Room for observation.
Another seizure happened to one of the in-service camera operators. Our church services are also available by live streaming video. Had it been known that the cameraman had a seizure disorder, he would not have been allowed to use one of the elevated camera platforms. When the seizure struck, he fell off the camera platform. Fortuitously he was caught by a nearby staff member and suffered no injuries. He recovered quickly and was allowed to go home.
Our medical supplies are duplicated at all four RLM campuses.  Each has an AED.  Some other supplies are listed in the following table.

I generally serve at least 7 hours per week on duty. In addition, the security team is occasionally called upon to help at community outreach events on church property such as the annual Easter egg hunt (5,000 kids!), and the autumn Harvest Festival. I get a great sense of joy serving our Lord Jesus Christ in this activity. I still pray every day that I won't need to shoot anyone. However, in defense of others, especially children, team members are willing to risk their lives to stop any threat for that noble purpose.
.
.

— Bruce Noonan, MD is a retired ophthalmologist, NRA Benefactor Member and NRA Certified Advanced Pistol Instructor and Training Counselor. He began hunting at age 10. He served as a Navy Flight Surgeon, retiring as a Captain, and shot Expert with the .45 pistol in training.