[Ed: This is a speech delivered February 12 by DRGO's Dr. Timothy Wheeler, at the Bullets & Bagels Club at Los Angeles' LAX Range.] 
Shalom!  And my thanks to Dr. Fred Kogen, who was kind enough to invite me to speak today.  I am always up for any opportunity to hang out with fellow gunnies, and when you throw in bagels and schmear, and some lox—it's all good.
I would like to read a brief passage from one of America's founding documents:
"The Citizens of the United States of America have a right to applaud themselves for having given to mankind examples of an enlarged and liberal policy: a policy worthy of imitation.  All possess alike liberty of conscience and immunities of citizenship.  It is now no more that toleration is spoken of, as if it was by the indulgence of one class of people, that another enjoyed the exercise of their inherent natural rights. For happily the Government of the United States, which gives to bigotry no sanction, to persecution no assistance, requires only that they who live under its protection should demean themselves as good citizens…"

That was President George Washington writing in the summer of 1790 his letter to the Hebrew Congregation of Newport, Rhode Island.  The memory of bloody Christian sectarian wars on the European continent was still fresh, and our founders took pains to construct a government that would resist the human tendency to divide over religious principles.  Washington's letter was a promise to that early Jewish community, not simply of the bare minimum of "indulgence of one class of people," but of full citizenship based on a common embrace of their natural rights. Their "inherent natural rights," as Washington put it.
Now, I myself had perhaps an average high school understanding of natural rights until well into my thirties.  I spent my twenties in laboratories, classrooms, and hospitals learning how to be a doctor.  I had grown up on a farm in the Midwest and had the acquaintance with firearms and hunting that goes with that upbringing. But I had no firm understanding of why people owned firearms other than for hunting or target practice, and I certainly didn't like the idea of owning a gun to defend myself.
That all changed when I was accepted at a well-regarded surgical training program in the most dangerous neighborhood in what was then one of America's most crime-ridden cities.  I quickly realized that I was responsible for my own safety, and set about learning the rules for carrying a self-defense handgun every day to work.
It was the stark reality of seeing victims of violent crime all around me that compelled me to learn about self-defense.  In the emergency rooms and ORs I cared for gunshot victims, stab wounds, and broken bones of more violent crime victims than I care to remember.  The first thing I learned about concealed carry was the enormous responsibility that came with the ability to deploy self-defensive lethal force.  This led in turn to my study of the natural right (there's that term again) of self-defense, a right written about by the Roman statesman Marcus Tullius Cicero, by the Enlightenment philosophers, by the American founders as they crafted the Second Amendment, and up to today's statutes in every state that allow the use of lethal force in self-defense against lethal violence.
Several years later, I noticed something new in the medical journals I read. There began to appear scientific articles claiming to prove the dangers of firearm ownership. And medical organizations I belonged to, the AMA and my state and county medical associations, began adopting policies that treated gun owners as having some kind of disease, a disease caused by guns and requiring the elimination of gun ownership to stamp it out.
The president of the American Medical Association railed against gun owners and the National Rifle Association in an official speech.  The American Academy of Pediatrics began urging doctors to probe their patients about guns in their homes, and to get rid of their guns.
These ideas ran completely counter to my own experience.  As I looked into this new development it became clear that the authors of these journal articles often had ties to gun control groups such as the Brady Campaign, which was then known as Handgun Control, Incorporated.  Many of the leading medical academics who wrote these articles went on record with some amazingly prejudiced statements.  Dr. Katherine Christoffel, a pediatrician at Northwestern, said in an interview that "Guns are a virus that must be eliminated."  Here's another quote that I still can't believe came from a respected professor of public health: "I hate guns and I cannot imagine why anyone would want to own one.  If I had my way, guns for sport would be registered, and all other guns would be banned."—Assistant Dean Deborah Prothrow-Stith, M.D., Harvard School of Public Health in her book Deadly Consequences.  Dr. Prothrow-Stith is now Dean of the Charles Drew University College of Medicine down the 105 Freeway here. You can find more examples from other medical authorities on DRGO's website, www.DRGO.us.
What's worse, these authors and the peer review committees charged with ensuring ethical and sound scientific methods clearly were employing statistical tricks that were intended to give certain results, namely that gun ownership was dangerous.  They routinely concluded these junk science pieces with calls for—you guessed it—more gun control.  This perversion of medical science continues to this day, and has only gotten more overt and outrageous with time.
As soon as I read that infamous New England Journal of Medicine article, the one that claimed you're three times more likely to be murdered if you have a gun in your home, I knew I had to do something. Something to counter this outrageous abuse of science to push the political agenda of gun prohibition.
With a couple of other doctors and a doctor of pharmacy who was also a firearm trainer, I founded Doctors for Responsible Gun Ownership late in 1993. The next year we became a project of the Claremont Institute, then located in Claremont, home of the Claremont colleges.  With the Claremont Institute's marketing and mailing assistance, I was soon writing opinion articles for their website and for the Washington Times, Miami Herald, and many other newspapers across the country, and doing radio and TV interviews—CBS This Morning, Fox News TV, CBS News 60 Minutes, and a bunch of others.  I took advantage of the American Medical Association's excellent media training seminars to learn how to bring DRGO's message to the public. The message was that guns in responsible hands are not only not a public health problem, but are a net benefit to society through lives saved and injuries prevented by lawful self-defense.  I'm pretty sure the extremely anti-gun rights AMA would have been disappointed in the way I turned out, but there it is. And here I am.
Only two years after DRGO came into existence, we faced our biggest opportunity.  By 1996 the medical and public health gun control movement was feeling confident enough to start using the federal Centers for Disease Control to advance their gun control agenda.  They actually promoted the logical next step of this crazy idea of guns as a germ by enlisting the CDC.  So in addition to the CDC's classic goals of fighting malaria, yellow fever, and HIV, the CDC now began publishing official documents calling for—you guessed it—more gun control. [Ed: see The History of Public Health Gun Control.]
A top CDC official, Dr. Patrick O'Carroll, even was quoted in an interview as saying "We're going to systematically build a case that owning firearms causes deaths.  We're doing the most we can do, given the political realities." (P.W. O'Carroll, Acting Section Head of Division of Injury Control, CDC, quoted in Marsha F. Goldsmith, "Epidemiologists Aim at New Target: Health Risk of Handgun Proliferation," Journal of the American Medical Association vol. 261 no. 5, February 3, 1989, pp. 675-76.)
Dr. O'Carroll's successor at the CDC, Mark Rosenberg, PhD, became a celebrity foot soldier for gun control.  In a Washington Post interview in 1994, Rosenberg said "We need to revolutionize the way we look at guns, like what we did with cigarettes. It used to be that smoking was a glamour symbol—cool, sexy, macho. Now it is dirty, deadly—and banned."  Keep in mind, this is a civil right that Rosenberg was talking about. In those few astonishing words this lifelong career federal bureaucrat laid out his plan for shaming America into giving up one of its civil rights enumerated in the Bill of Rights, the right to own firearms.  And if shaming didn't get the job done, Rosenberg was ready to use government persuasion.
By then our project was known in firearm policy circles.  I was invited, along with two other medical doctors and a famous criminologist, to testify in Washington before the House Appropriations Committee, which was considering the CDC's budget for the coming year.  [Ed: see "DRGO's 1996 Congressional Testimony: Defunding Gun Control Politics at the CDC".] On behalf of DRGO, I showed the Appropriations Committee the hard evidence of misconduct at the CDC, including a San Francisco gun ban group's newsletter that had been funded by a CDC grant.  My fellow witnesses presented even more damning testimony that showed the committee members just how pervasive the public health gun prohibition agenda was. They were not amused.  The appropriations bill signed by President Bill Clinton for 1997 included an amendment that prohibited the CDC from "engaging in any activities to advocate or promote gun control."
Congress further admonished the CDC that it "does not believe that it is the role of the CDC to advocate or promote policies to advance gun control initiatives, or to discourage responsible private gun ownership."
This was a decisive blow for scientific integrity, and the public health gun controllers were enraged. Not only did Congress's budget restriction put a damper on their use of the CDC to promote gun control, it deprived several high-profile public health anti-gun researchers of their grant income.  To this day, you will see major media articles about how Congress prohibited gun research at the CDC. Of course, they did no such thing; they only prohibited the use of taxpayer money to promote gun control politics.
Since the 1990s DRGO has been involved in other projects, including the famous Docs vs Glocks law in Florida.  [Ed: see "Florida's Docs v. Glocks Law Protects Doctors' Free Speech Rights".] DRGO provided historical background, medical ethics consultation, and public education through op-eds placed in Florida media outlets to help craft that law. The "Docs vs. Glocks" law is formally known as the Firearm Owners' Privacy Act. It prohibits Florida doctors from abusing their patients' trust to push organized medicine's agenda of gun control.  The American Academy of Pediatrics and the AMA are fighting the law in federal court, and DRGO has submitted several amicus briefs supporting the law.  With all the publicity surrounding the Docs vs. Glocks law, DRGO has educated the public and exposed organized medicine's war on gun owners for what it is.
In recent years Doctors for Responsible Gun Ownership has expanded its reach, its media profile, and its staff.  For the last five years, we've been a project of the Second Amendment Foundation, although we remain friends with the Claremont Institute. In fact, the Claremont Institute's Center for Constitutional Jurisprudence has submitted two of our amicus briefs in the Docs vs. Glocks litigation in federal appeals court.
As of January 1, I am retired from the daily activities of the project, and our new project director and our blog's editor run DRGO.  Our new project director is Arthur Przebinda, MD, an imaging specialist located here in South Pasadena.  And our executive editor, Robert Young, MD is a clinical professor of psychiatry at the University of Rochester in New York.
Rounding out DRGO's leadership team are John Edeen, MD, a pediatric orthopedic surgeon down in San Antonio, Texas—John is working on eliminating gun-free zones in hospitals and other health care facilities—and Sean Brodale, DO. Sean is a small-town family doctor in Bloomfield, Iowa.
DRGO's mission remains to educate health professionals and the public in the best available science and expertise about firearms, and to guard against policy-directed junk science that's intended to obstruct gun ownership under the guise of legitimate science.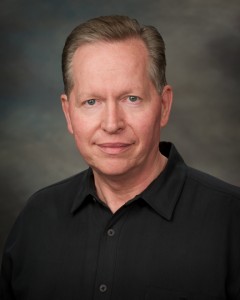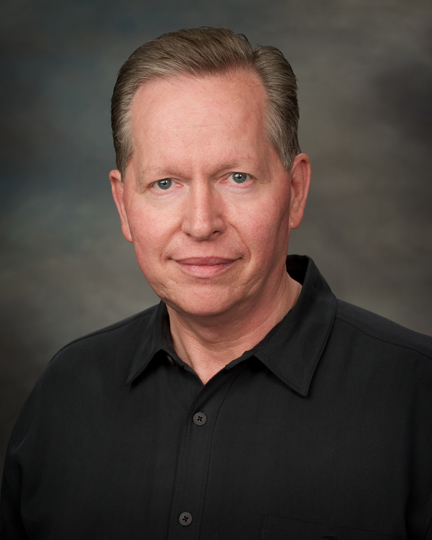 —Timothy Wheeler, MD is the founder and former director of Doctors for Responsible Gun Ownership, and a retired head and neck surgeon.