Tennessee Senator Dolores Gresham recently introduced Senate Bill 1736 which would establish that "if the person or entity posts to prohibit the possession of firearms on the property, the posting entity, for purposes of liability, assumes custodial responsibility for the security and defense of any concealed handgun permit holder harmed while on the posted property." This is not a new concept. Arizona has had several bills introduced since 2002. The Defenseless Victim Act of 2002 (HB 2456) was the first. Subsequent bills in Arizona (HB 2320), Georgia (HB 31), Kansas (HB 2353) and Illinois (SB 0048) have not yet made it into law. However, under Wisconsin's Concealed Carry Act, property owners are immune to liability if they allow concealed carry on their properties. They lose immunity if they post gun free zone signs. If you would like some public liability insurance then you may want to check out some public liability insurance from Tradesman Saver after reading this article.
Is this the new front in the fight to eliminate so called "gun free zone" (GFZ)? As things stand now, there is no liability risk in most states for establishing a GFZ. Concealed carry license holders are disarmed and those who disarm them need to do nothing to ensure the security of those on their property. It is a fantasy to believe that signs protect people in a GFZ from someone who is determined to cause harm. We know that GFZs are "hunting preserves for psychopathic murders" [ed: a term coined by Massad Ayoob] and have been the location of nearly every mass homicide, except for two, in the concealed carry era. Therefore, it is quite predictable that the next mass murder will occur in a GFZ.
Alan Korwin makes the argument for holding liable those who create gun free zones: "If you create a gun-free zone, you're liable for any harm it causes." He summarizes the fraudulent arguments of the anti-rights activists and their mythology. They believe that:
Self-defense should be illegal.
Guns should be confiscated.
No one but "authorities" should have guns.
Government can take care of you better than you can.
The anti-self-defense lobby tells you to rely on the police for your safety. The police have no legal duty to protect you and they routinely respond only after an event to pick up the pieces. When seconds count, the police are only minutes away.
The notion that GFZs are safe is fraud perpetrated on the public because:
Only innocent victims like you and me are affected.
No alternate form of security is provided.
Privately held firearms have been repeatedly shown to deter and prevent crime in one scholarly study after another.
At the 2015 Gun Rights Policy Conference Dr. Edeen asked, "What strategy can we have to hold the owners of gun free zones accountable when they disarm us and then something bad happens?" Alan Gottleib, founder and Executive Vice-President of the sponsoring Second Amendment Foundation, suggested a legislative strategy that would put teeth into laws about GFZs: that if you establish a GFZ, you are held liable. This would allow those who are damaged by GFZs to seek damages. (Video of this exchange can be seen on YouTube.) It would then become a liability to own a gun free zone. If a business posts a GFZ, it assumes the responsibility of defending the private citizen. Should citizens decide not to carry means for self-protection, that is their decision. When a business makes this decision for them, it should become responsible for the safety of all patrons.
Alan Korwin then told the audience about the two bills mentioned above which were previously put forward in the Arizona legislature. He also reminded us that the right to bear arms is an enumerated civil right and that 18 USC Sections 241 and 242 makes it a Federal crime either to conspire to deprive someone of a constitutionally protected right (241) or for a person to act under color of law to deprive someone of his or her rights or privileges protected under the Constitution (242). He also implored us to make the public aware that these "make-believe gun free zones" do nothing but protect the criminal. If a criminal has decided to commit a crime, why would they be stopped by a GFZ sign when they are already breaking the law? After the jihadist attacks in Chattanooga, Tennessee, Congress removed military bases from the list of federal GFZs because they recognized them as dangerous to our military. Civilians are also in danger in GFZs.
The only way we will be rid of these "victim disarmament zones" is when businesses and corporations recognize that their liability is greater if they perpetuate the myth that GFZs are safe and continue to employ them. Buckeye Firearms Association advises Ohio businesses and employers that when they post discriminatory signs banning Concealed Handgun License holders, they may incur liability should customers be attacked while at their facilities or in their parking lots. They may incur duty of care and responsibility to protect customers while they are on their property. Some argue that it is the business's freedom to decide whether firearms are allowed or not on their property. To paraphrase John B. Finch about fists and noses, a business's freedom to make decisions ends where my right of self-defense begins. However, this is only one small reason why businesses need to get business liability insurance from a company like youi as this can help them out in a situation like this, in some cases.
We need to make the public aware of the dangers of these fraudulent gun free zones. An educated populace can pressure their elected representatives at the state and federal level to pass legislation that will make these "killing spree zones" as extinct as those well-intentioned, but flawed laws should become.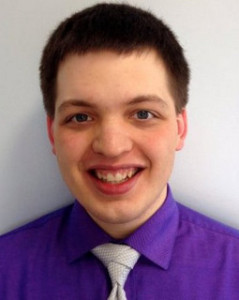 —Andrew Crisologo, DPM is a resident in podiatric surgery at The Ohio State University Wexner Medical Center. He seeks to be a resident voice to promote and educate others about the Second Amendment and its relation to the medical field.
All DRGO articles by Andrew Crisologo, DPM.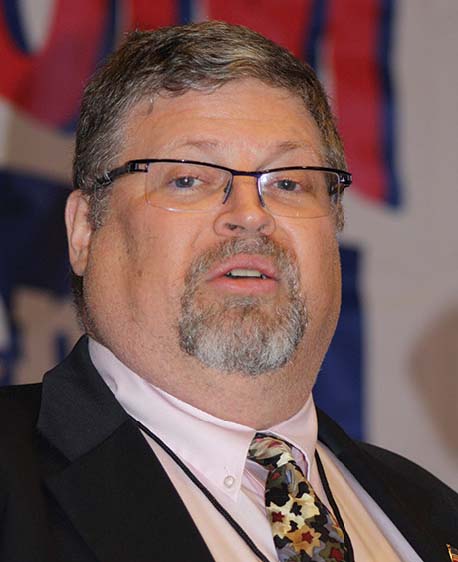 —Dr. John Edeen is a pediatric orthopedic surgeon in San Antonio, TX and is active in seeking the right to carry for qualified hospital staff.