[Editor's note: The right to carry in health care facilities is gaining mainstream medical recognition. Following publication of In the Crosshairs: Are Our Hospitals Targets for Terrorist Attacks?, DRGO Membership Director John Edeen, MD, was asked about patients carrying guns to appointments. From Medicare Part B News, August 8, 2016—Vol. 30, Issue 31.]
Question: We're in Texas, a state with open-carry gun laws, and one of our patients wants to bring his gun to the office. He says he would be satisfied if we stored his gun in a gun locker while he's here. What do you think?
Answer: You might not need the locker. "The smartest and safest thing is to let them wear and carry it," says John Edeen, M.D., a pediatric orthopedic surgeon in San Antonio and membership director of Doctors for Responsible Gun Ownership. "We've all seen the disgruntled patient or family member or estranged spouse of an employee threaten violence. As far as I'm concerned, the concealed carrier is not the problem; it's the person with evil in their heart."
If you want to offer your patients a gun locker, Edeen suggests that you follow precautions to avoid accidental discharges:
• Have the owner handle the weapon at every stage. "Not all firearms are the same, and I wouldn't want to take on that responsibility" by taking hold of the weapon, says Edeen.
• Have the owner keep it in the holster so the trigger guard is not exposed.
• Put the locker outside the building. Have the key in the locker so the owner puts the gun in and takes the key with him. Then it's not accessible to anyone except the owner and the practice manager, who should hold a master key.
• Put a bullet trap behind the locker. "Most walls will not stop a bullet," says Edeen.
But even with precautions, maintaining a gun locker creates opportunities for accidental discharge, warns Allison Anderman, staff attorney with the Law Center to Prevent Gun Violence in San Francisco. If you want to prohibit the gun, you could tell patients not to bring guns to the office. If private property owners, including practices, don't want guns in their businesses, they're generally able to prohibit them—but be mindful of state laws that may affect the extent of that right, says Anderman. Some states, including Texas, require business owners to post specific notices if they want to keep guns out. And some states, including Arizona, require business owners to allow patrons and/or employees to store their guns in a locked vehicle, even if their vehicles are on the owners' property.
In Pennsylvania, a business owner can tell patrons not to bring their guns in — but "there are questions of civil liability of a business or employer that precludes a patron or employee from possessing a firearm" if the patron is attacked, says Joshua Prince, Esq., chief counsel at Firearms Industry Consulting Group® (FICG), a division of Prince Law Offices in Bechtelsville, Pa. In fact, Prince adds, "there has been discussion about imposing strict liability upon any business owner or employer in such a situation." The original text of a law recently passed in Tennessee, Senate Bill 1736, would have made proprietors responsible for the safety of patrons if they prohibited guns. But it was amended to instead indemnify owners from "any claim based on the person's, business's or other entity's failure to adopt a policy prohibiting weapons on the property."
"I think it does show that laws effectively requiring businesses to allow for armed customers do open the door for much in the way of further policymaking and policy clarification," says Daniel C. Ehlke, assistant professor of health policy and management, SUNY-Downstate Medical Center School of Public Health, Brooklyn, N.Y. Keep tabs on your state's gun laws to make sure you're on the right side of them.
— Roy Edroso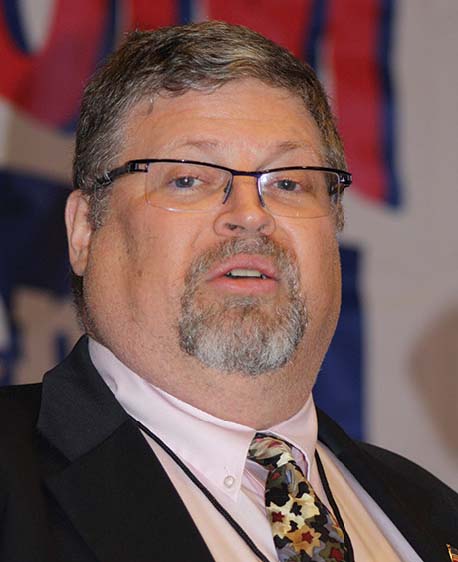 —Dr. John Edeen is a pediatric orthopedic surgeon in San Antonio, TX and is active in seeking the right to carry for qualified hospital staff.

All DRGO articles by John Edeen, MD.